Losing your hair, while common, can be a troubling issue. If nonsurgical treatments are not enough to stop or slow your hair loss, it could be time to consider hair restoration surgery. Plastic surgeon Dr. Robert J. Paresi Jr. performs Follicular Unit Extraction (FUE) to Downers Grove, IL patients who want fuller, thicker hair. FUE is a hair transplant surgery that's minimally invasive and uses innovative technology to remove and then implant individual follicles. FUE chooses the best donor follicles in the back part of your mind and then implants them in which they are required. Dr. Paresi Jr. uses the FUE instrument to carefully place each follicle graft — so your results appear and feel natural. If you have advanced hair thinning or bald spots, schedule a consultation at Dr. Robert J Paresi, Jr., to learn more about FUE hair surgery.
FUE Before & After Photos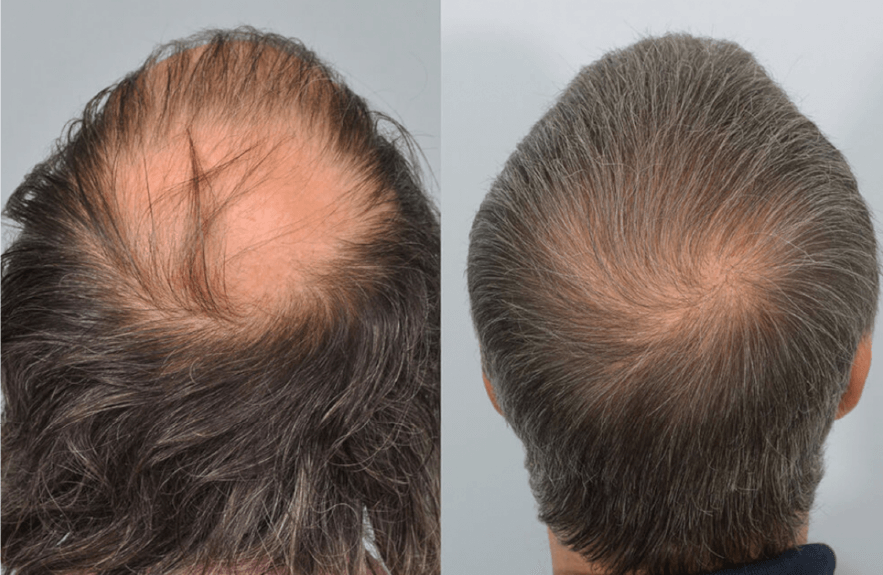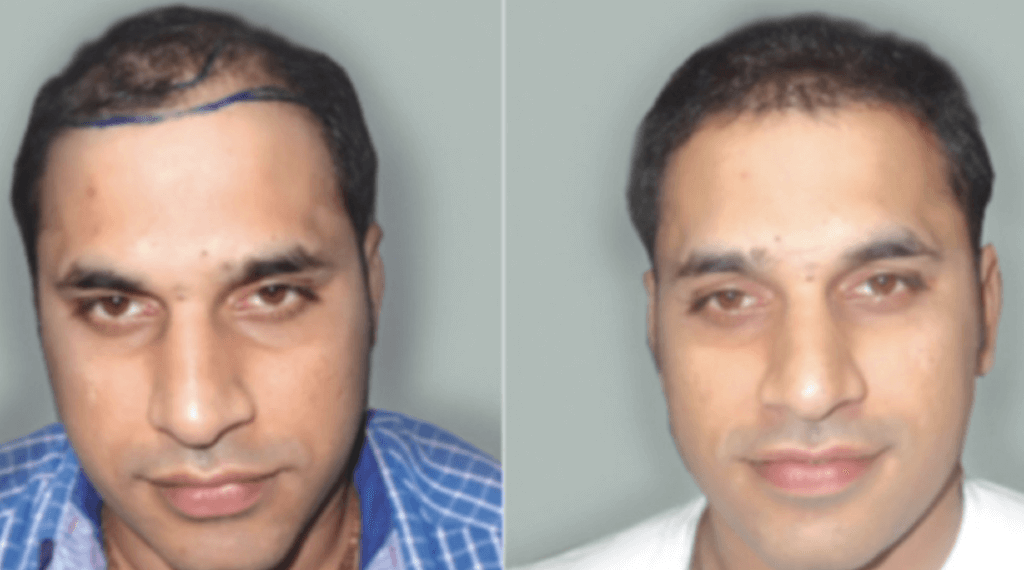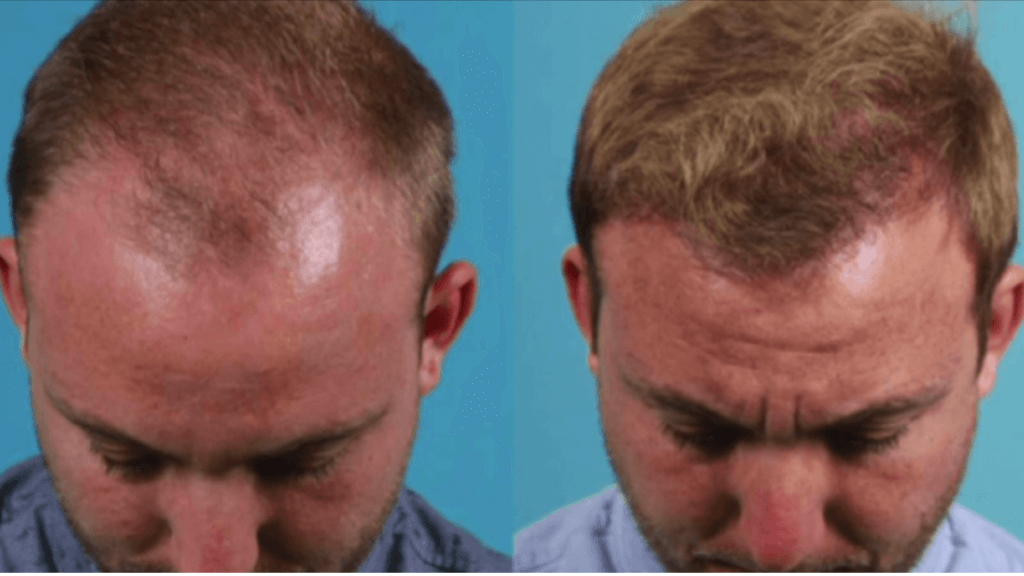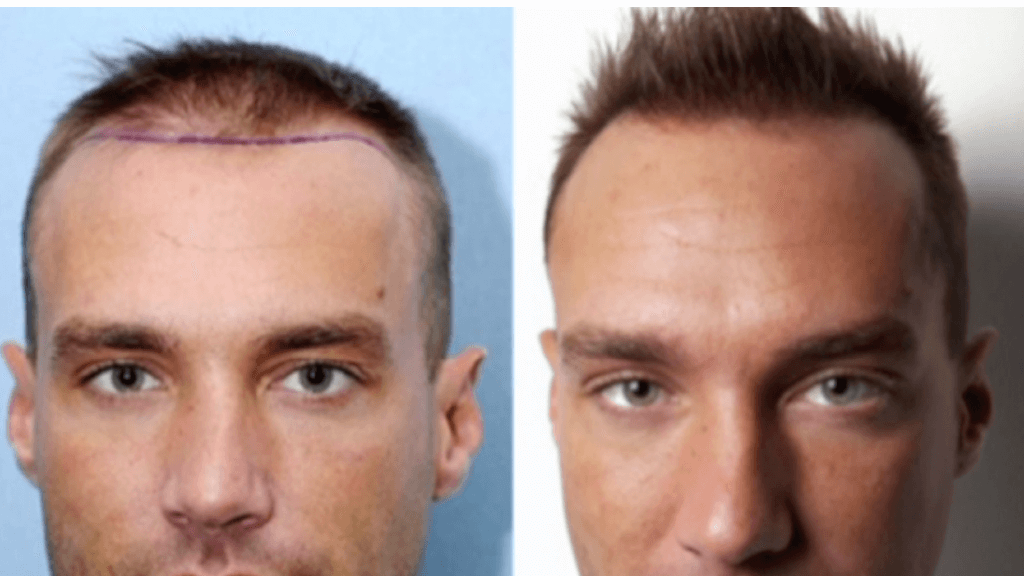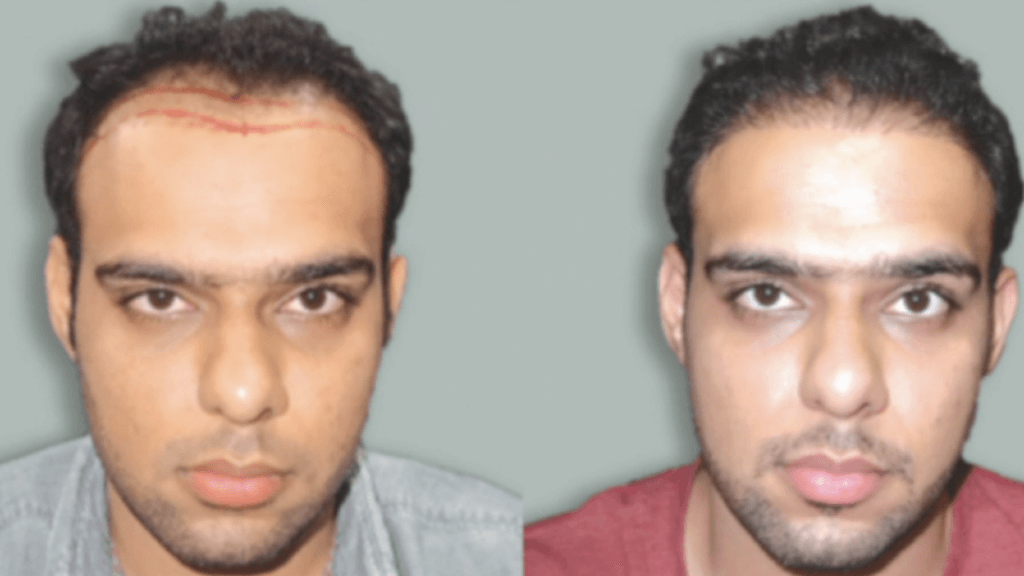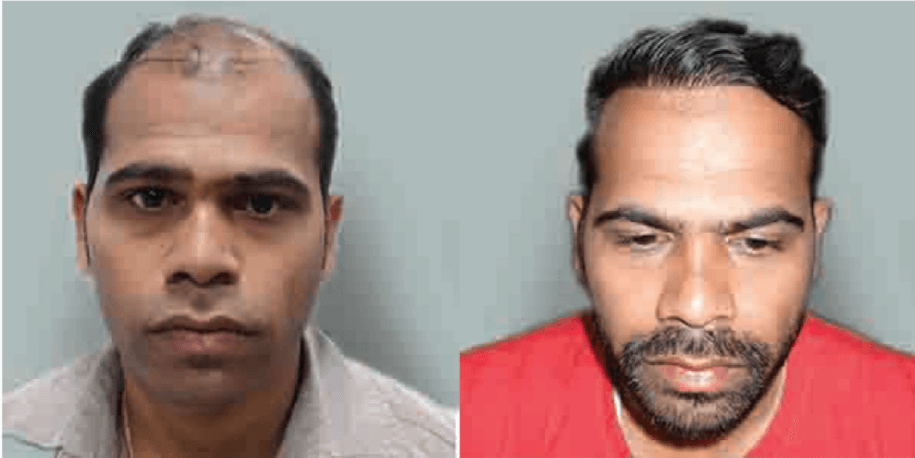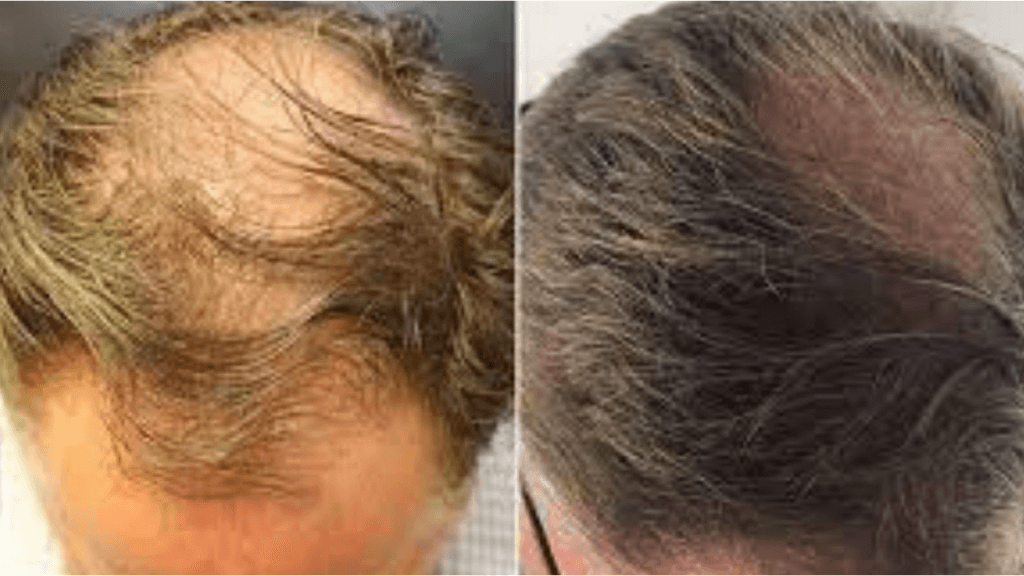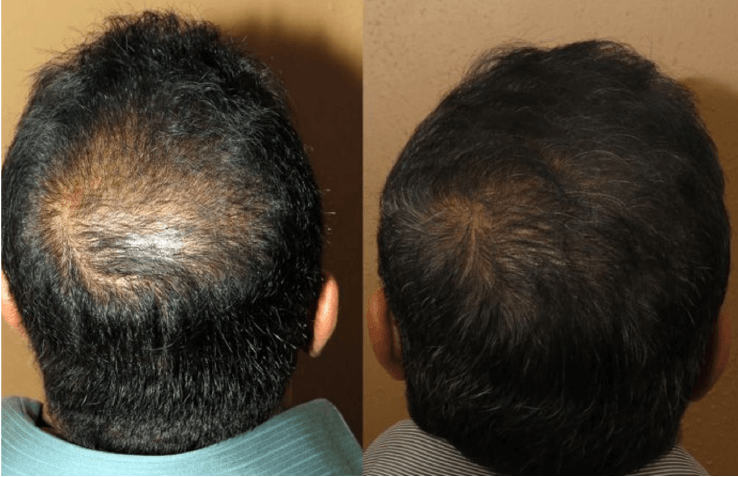 Reviews
"Fantastic experience from my initial consultation to my post op follow up. The entire staff was wonderful. Kim was a pleasure to work with during scheduling and Carrie was wonderful leading up to my procedure. And I can't say enough about Dr. Paresi. Bedside manner is extremely important when contemplating a medical procedure and he made me feel very relaxed and sure of my decision. And his work is second to none. He's a very skilled doctor and a leader in his field. Overall I could not be happier with the whole experience. I did a lot of research prior to making my decision and I'm so glad I chose De. Paresi. I highly recommend him."
- J.O. /
Google /
Aug 20, 2021
"Gynecomastia surgery - My gynecomastia was causing problems with my long distance biking so I shopped around and settled on Dr. Paresi mostly because he had the nicest staff. Everything went smooth and I appreciated him being patient with my questions. Would highly recommend him."
- S. /
RealSelf /
Dec 10, 2019
"Amazing Results with Dr. Paresi - After loosing a lot of weight I decided to research Doctors who specialized in body lifts. From day one I felt the warmth and confidence of Dr. Paresi and his staff. Kim was awesome always so warm and welcoming answering all my initial questions. During my consultation Dr. Paresi understood my expectations and accurately informed me of what I could expect.My results were beyond my expectations! I feel like my body was completely transformed and gave me back the confidence I needed. his incisions were meticulously placed and the scars are flat, thin, and barely noticeable to the naked eye. If I have any more needs for cosmetic procedures I would definitely use Dr. Paresi. I am so pleased that I found a good quality Dr. that has exceptional skills."
- T. /
RealSelf /
Nov 10, 2020
"I have nothing but the best things to say about Dr. Paresi. He's got a great bedside manner and takes meet as often as your case demands is necessary. He assesses your prospective case with nuance and precision, and he happened to save me the expense in recovery time and money of an unnecessary procedure I was quoted elsewhere. Now two months post-procedure, I'm very happy with the results and quality of care I received!"
- C.T. /
Google /
Oct 23, 2020
"Dr paresi was great. He was very Thorough with the explanation of my procedure and I am very happy with the outcome."
- J. /
Google /
Nov 11, 2020
Previous
Next
FUE procedures are performed at our Downers Grove, IL practice using local anesthesia on your scalp. Something stronger, like an oral sedative may be added to keep you calm during the procedure. During your consultation, we will speak with you about what will happen during your FUE procedure, such as how much time it will take. When you're ready, Dr. Paresi Jr., along with his staff, will start the process. While we operate, you will be able to relax and watch TV or listen to music. Your donor follicles will normally be taken from the back of your head because this is an area where hair growth is constant. For medium to large grafts, the entire back and sides of your scalp might have to be shaved. For smaller cases, you may only need to get a small strip of hair shaved that will be camouflaged by the hair above it. Your donor hair will be extracted in follicular units, typically around 1 – 4 hairs. The hair extraction process is randomized — so the hair near the extracted grafts will grow back and then camouflage the follicles that are extracted. The transplanted area is going to be planned by Dr. Paresi Jr. based on the angle, depth, orientation, and density of your scalp to give you natural-looking outcomes.
After your FUE hair restoration treatment, you'll be able to resume normal tasks. Dr. Paresi Jr. or another member of our team will go over your post-surgical instructions, including how to take care of your hair and when to schedule follow-up appointments. You may have some redness or swelling in the transplant and donor sites for a couple of days, and little scabs around the transplanted follicles may be visible for 7 – 10 days. Several weeks after the process, the transplanted follicles will go into the resting phase of hair growth. This normally lasts for 3 – 4 months while the hair sheds. This is normal, and the transplanted follicles will go back to the growing stage as new hair sprouts. It should take about 12 – 18 months for your final results to be visible. Now, your hair will look thicker and fuller. To keep your new hair, you may speak with Dr. Paresi Jr. about possible nonsurgical remedies or topical medications.
Is FUE Hair Restoration Better Than Other Options?
FUE treatments are an innovative solution to hair restoration. In the past, one of the only options for hair transplants was through FUT (follicular unit transplantation), a process where a large strip of the scale was removed from the back of the head. Not only did this leave a large scar, but it created a longer recovery period. With FUE, there is minimal scarring and a faster recovery period because we're able to remove the follicles individually.
Who Can Get FUE Hair Transplants?
If you've noticed hair loss on the top of your head near the front of your hairline or in the crown of your head, you may be an excellent candidate for FUE hair restoration. Those who are experiencing thinning hair may also be a great candidate for FUE. It's important that you have enough donor hair on your head, so this procedure is not suggested for men or women who are fully bald.
The cost of FUE hair transplant surgeries varies from person to person and depends on a few factors, such as how much hair is being transplanted and where it's being transplanted. It's important to focus on finding a skilled and talented surgeon like Dr. Paresi Jr. rather than the lowest cost. During your consultation, we'll discuss expected costs as we create your unique treatment plan so you can fit it into your budget.
Full, Thick Hair with FUE Hair Restoration
While hair loss is very common, it can cause stress or decreased confidence. If you want to know more about a long-lasting hair restoration solution, schedule a consultation with Dr. Robert Paresi Jr. at our office in Downers Grove, IL, to find out more information on FUE (Follicular Unit Extraction). State-of-the-art FUE surgery at Dr. Robert J Paresi, Jr. can help you to get fuller, thicker hair.