Your eyebrows are an essential part of your appearance. Aside from protecting your eyes from moisture, brows also accentuate them, producing a window for expression and serving as a marker for facial identity. Eyebrows define how people look, and a well-styled and shaped eyebrow can be quite beautiful. When penciling and tattooing no longer produce the look you need, eyebrow restoration at Dr. Robert J Paresi, Jr. MD can revive the beauty of your brows. Dr. Robert J. Paresi Jr. performs eyebrow transplant surgery utilizing the innovative FUE (follicular unit extraction) method. If you want to restore your eyebrows and recover your self-confidence to show off your face from all angles, contact our Downers Grove, IL office to schedule a one-on-one consultation today.
FUE BEFORE & AFTER PHOTOS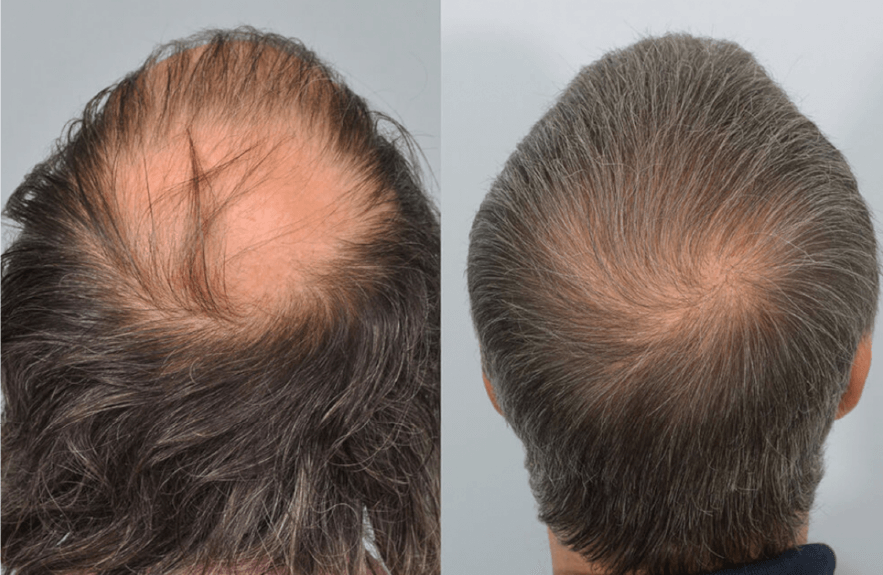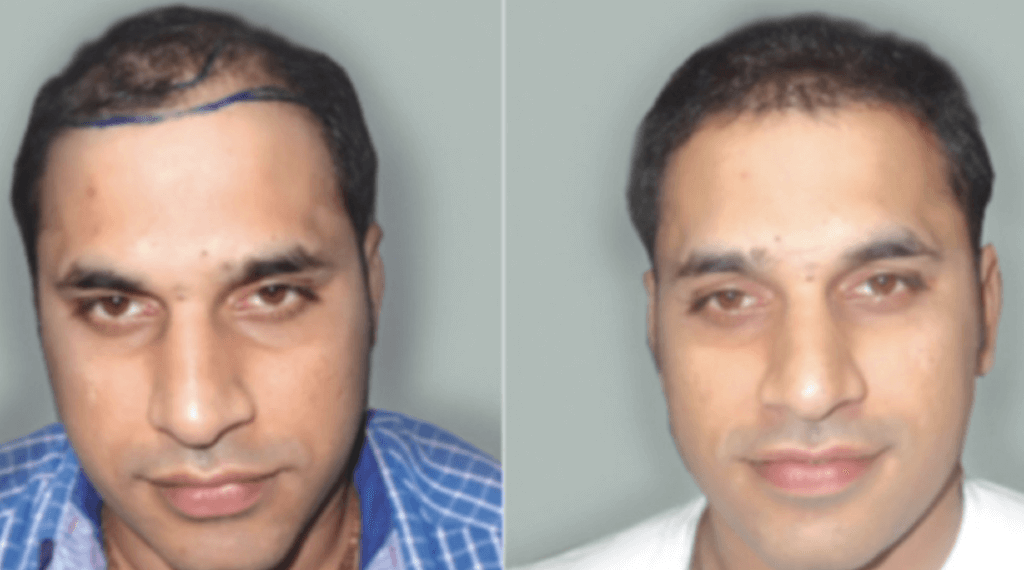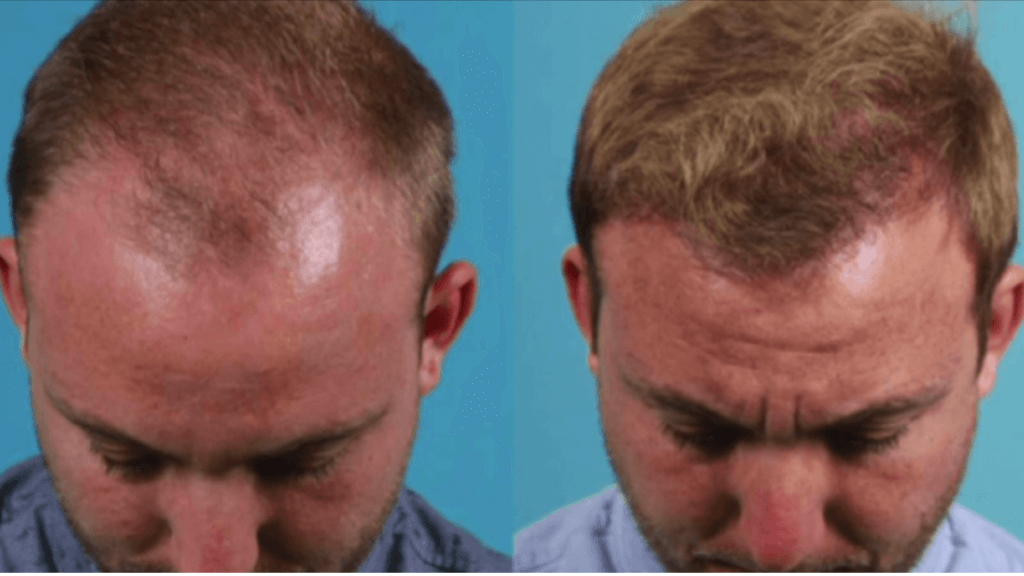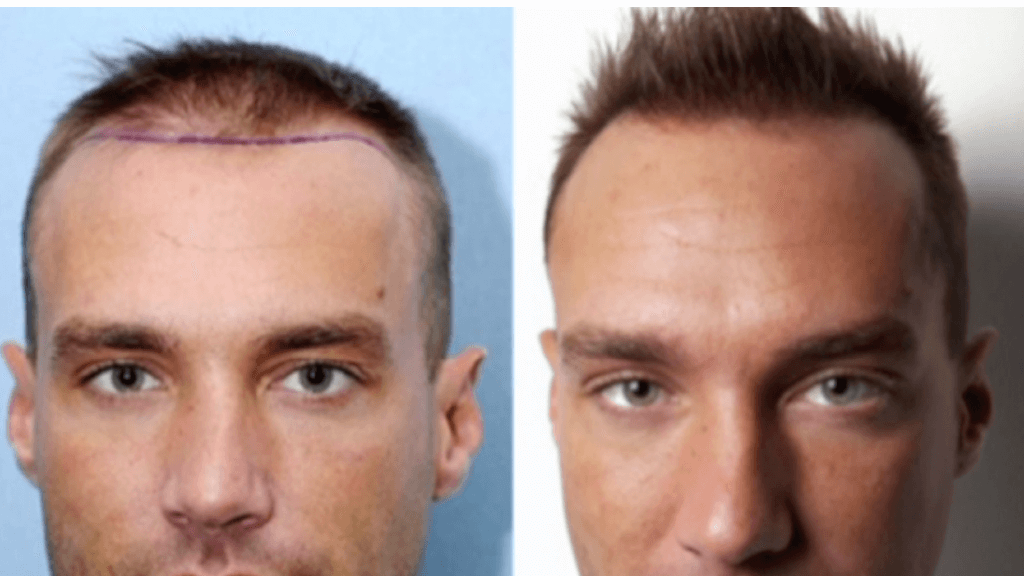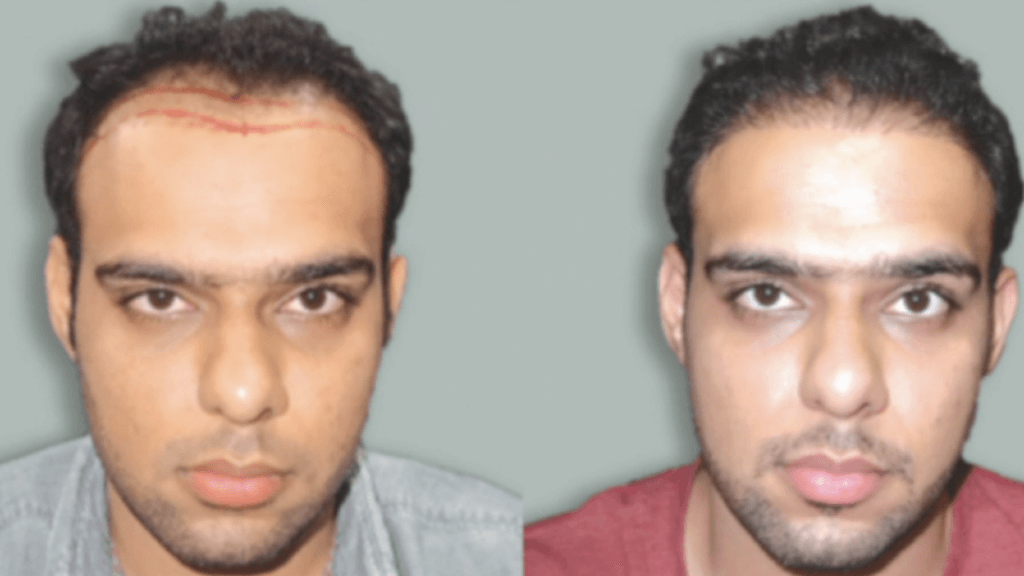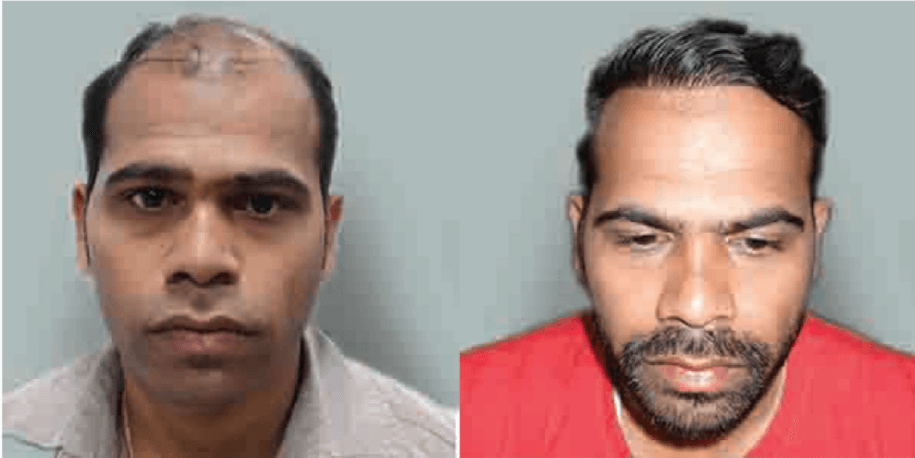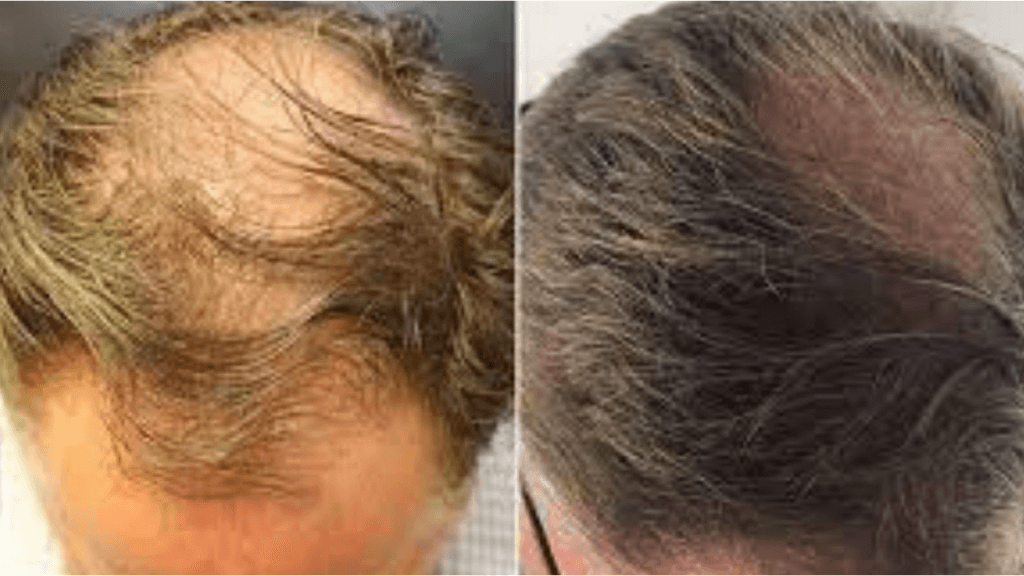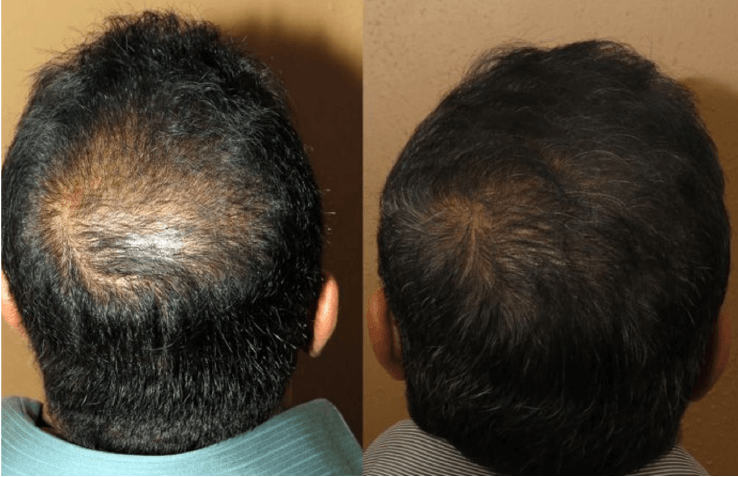 Reviews
"Fantastic experience from my initial consultation to my post op follow up. The entire staff was wonderful. Kim was a pleasure to work with during scheduling and Carrie was wonderful leading up to my procedure. And I can't say enough about Dr. Paresi. Bedside manner is extremely important when contemplating a medical procedure and he made me feel very relaxed and sure of my decision. And his work is second to none. He's a very skilled doctor and a leader in his field. Overall I could not be happier with the whole experience. I did a lot of research prior to making my decision and I'm so glad I chose De. Paresi. I highly recommend him."
- J.O. /
Google /
Aug 20, 2021
"Gynecomastia surgery - My gynecomastia was causing problems with my long distance biking so I shopped around and settled on Dr. Paresi mostly because he had the nicest staff. Everything went smooth and I appreciated him being patient with my questions. Would highly recommend him."
- S. /
RealSelf /
Dec 10, 2019
"Amazing Results with Dr. Paresi - After loosing a lot of weight I decided to research Doctors who specialized in body lifts. From day one I felt the warmth and confidence of Dr. Paresi and his staff. Kim was awesome always so warm and welcoming answering all my initial questions. During my consultation Dr. Paresi understood my expectations and accurately informed me of what I could expect.My results were beyond my expectations! I feel like my body was completely transformed and gave me back the confidence I needed. his incisions were meticulously placed and the scars are flat, thin, and barely noticeable to the naked eye. If I have any more needs for cosmetic procedures I would definitely use Dr. Paresi. I am so pleased that I found a good quality Dr. that has exceptional skills."
- T. /
RealSelf /
Nov 10, 2020
"I have nothing but the best things to say about Dr. Paresi. He's got a great bedside manner and takes meet as often as your case demands is necessary. He assesses your prospective case with nuance and precision, and he happened to save me the expense in recovery time and money of an unnecessary procedure I was quoted elsewhere. Now two months post-procedure, I'm very happy with the results and quality of care I received!"
- C.T. /
Google /
Oct 23, 2020
"Dr paresi was great. He was very Thorough with the explanation of my procedure and I am very happy with the outcome."
- J. /
Google /
Nov 11, 2020
Previous
Next
Can I Have Eyebrow Restoration?
If you have thinning, slender, or virtually no eyebrows, you could be a candidate for undergoing eyebrow transplant surgery. Patients who have had eyebrow tattooing can still have a transplant. A combination of both a transplant and tattooing creates an overall look of fuller brows. However, conditions include thyroid disorders, alopecia areata (hair loss because of an autoimmune disease), or trichotillomania (an impulsive disorder that causes the individual to habitually pull hair out) may disqualify a patient.
Dr. Paresi Jr. performs long-lasting, innovative eyebrow transplant operations using follicular unit extraction (FUE). This process is performed using a mild oral sedative and applying a local anesthetic to each eyebrow. Before the procedure, Dr. Paresi carefully designs the shape and arch of the brows based on your features, natural hair direction, and your aesthetic goals. The surgical process entails removing hair from the backside of your scalp (permanent donor area) and carefully transplanting them into artistically placed locations created to mimic the natural growth pattern of each eyebrow. On average, it requires around 100 – 300 hairs per eyebrow based on facial features, hair attributes, hair loss, and eyebrow style to create an even, dense appearance.
After your FUE transplant, it is essential to follow post-procedure directions to ensure effective healing and hair development. In about two days following the procedure, tiny scabs will appear on the transplanted region. Some mild redness, bruising, and swelling may also appear but will dissipate in time. The little scabs will go away in about seven days, and the implanted hairs will drop out in 2 – 3 weeks post-treatment as the hair follicles beneath your scalp make way for new, healthy hair. The eyebrows will then begin to grow around 3 – 4 months later.
FUE Eyebrow Restoration FAQ
What Causes Eyebrow Loss?
There are a number of factors that can contribute to eyebrow hair loss. Many of our patients have lost the hair on their eyebrows due to overplucking. Aging, medical conditions, or another type of trauma might also contribute to eyebrow hair loss.
Why is Hair Taken from My Scalp?
Donor hair is often taken from the back of your scamp because this is where your hair grows constantly and is often thicker. By using hair here, we can camouflage the removal of donor hairs for a natural look.
Achieve the Look You Desire
The eyebrows are an important part of each and every face. If you think an eyebrow transplant might allow you to attain or recover the aesthetic look you would like, we encourage you to call Dr. Robert J Paresi, Jr., at your earliest convenience. A comprehensive meeting with Dr. Paresi could help to find out whether you're a good candidate for this innovative procedure. We look forward to helping you achieve the look that you desire.