Chicago-Area Teenager Receives Mandible Fracture Treatment in Downers Grove, IL*
Procedure Details
This is a 19 year-old male who sustained a right mandibular body fracture. The patient was seen in the hospital and taken to the OR for open reduction internal fixation of the left mandible fracture. Given the location of the fracture, the Champy technique using a unicortical plate for the oblique line at the superior aspect of the mandibular angle. A second bicortical plate was placed on the inferior border of the angle. The patient had an uneventful postoperative course in arch bars and was healed at 6 weeks.
More
Mandible Fracture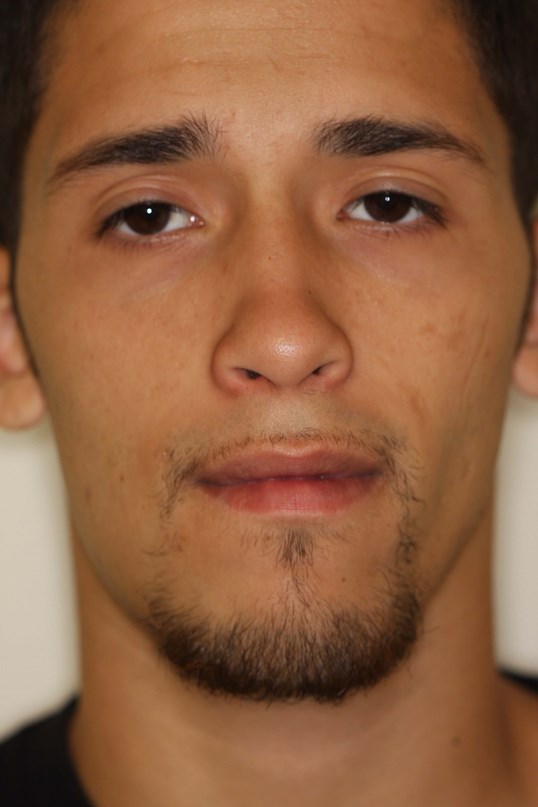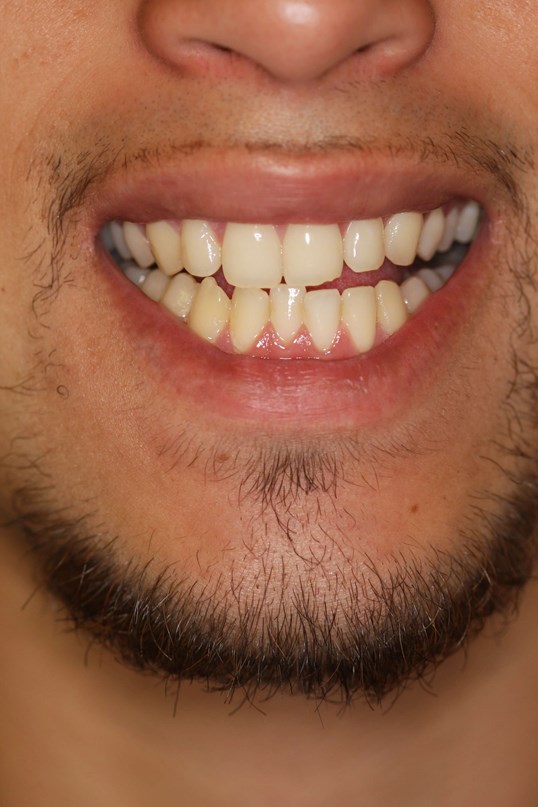 19 year-old male with a left mandibular body fracture. Note the posterior open bite on the left side secondary to the fracture. More
Pre-Op CT Scan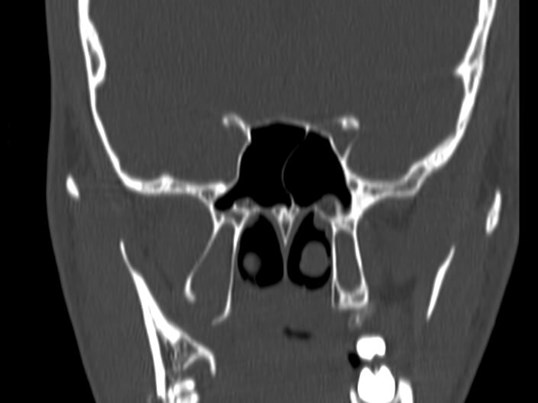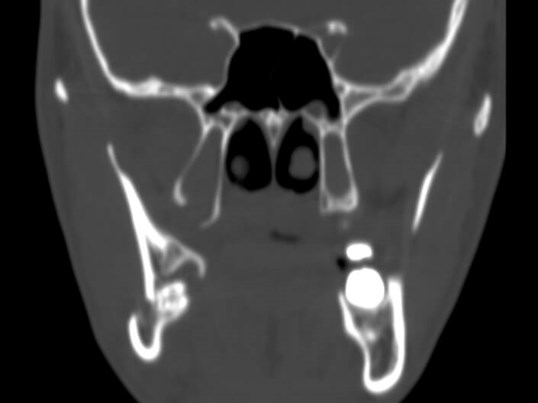 Note the left mandibular body fracture on the coronal CT scan. More
Mandible Fracture Postop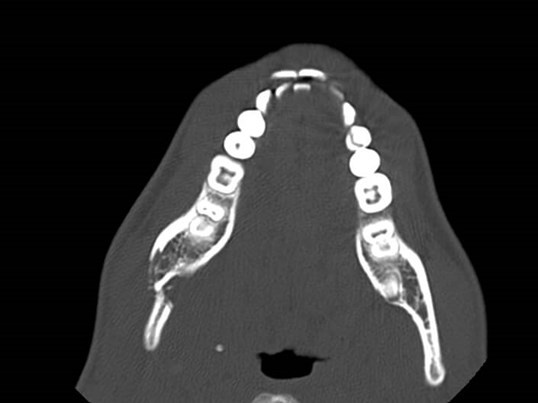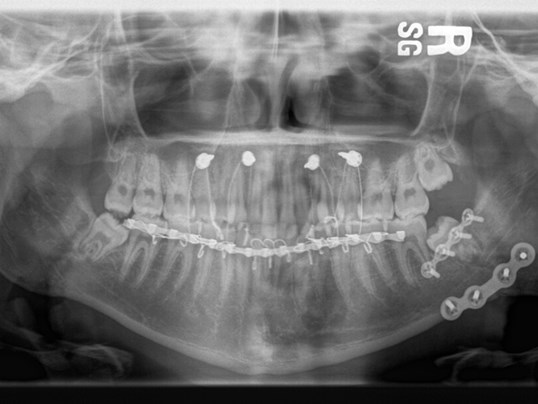 Pre-Op CT Scan demonstrating the left body fracture. A Panorex taken 6 weeks after surgery. Note the plates seen on the left mandibular body. A unicortical plate was placed superiorly using the Champy technique and and lower plate was placed on the lower mandibular border using a bicortical plate. More
Call Dr Paresi at 630-426-6019
We accept insurance for facial trauma patients.